Activists attended a T&S rabbit farm yesterday, 12th September 2021, in East Bridgford, and through some miracle and a lot of tenacity, two of the most severely ill rabbits found on site were surrendered to activists. They are both in a terrible state and really do need all the best wishes we can give them. What we saw there today is beyond belief – we'll cover this in another post.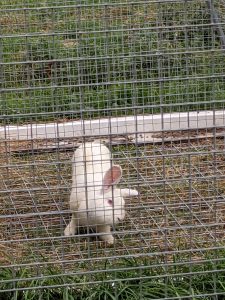 These two will be safe forever now at dedicated rabbit sanctuaries, allowed to live as they please with no fear of a violent end, knowing nothing but peace and autonomy from now on – this is praying that they survive the ailments and injuries they've had to suffer through untreated at the hands of T&S.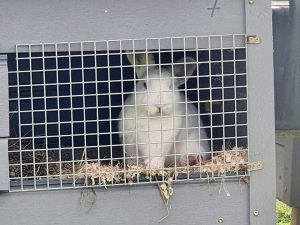 A fundraiser has been set up for the treatments these two buns now require which can be found here: https://gofund.me/43b169ee
One has a severe ear infection and head tilt, is covered in urine stains and scald, and has no balance due to the infection and tilt so is running in circles; the other is missing a hind leg that has been left to heal over without veterinary treatment, and also appears to have an ear infection, along with urine scald and a possible eye issue. Both are absolutely terrified of humans, heaven knows what they've been subjected to. Any amount you may be able to give towards their care will be greatly appreciated.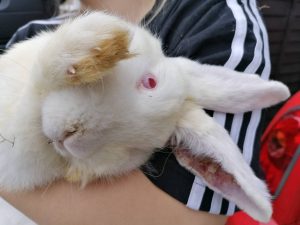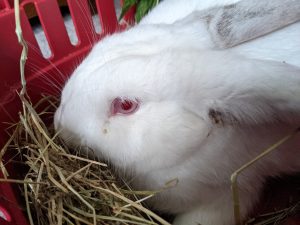 To everyone there today who fought for the freedom of these two individuals – we cannot thank you enough. It is thanks to you that they will now be free and loved their whole lives, not imprisoned and used at that hell hole. Their new guardians will do everything in their power to fix the physical and mental wounds left by their abusers.
Safe now ❤️ we must fight until all are free. See the Take Action section of our website for more ways you can help finish T&S.